Obagi CLENZIderm M.D. Starter Set
Obagi Clenziderm M.D. Starter Set - Normal to Dry Skin
Normal to Dry

An effective three-step acne treatment, Obagi Clenziderm Acne Therapeutic System prevents acne from taking hold by eliminating excess oil, unclogging pores and purifying skin with an anti-bacterial formula. These clinically proven products deliver a radiant, clear complexion fast while preventing future breakouts. Professional recommendation is advised

The Clenziderm M.D. Starter Set - Normal to Dry includes:

Daily Care Foaming Cleanser (4 oz.)

Gently removes dirt, excess oil, makeup and impurities, thereby promoting a clear, healthy complexion. Its creamy texture moisturizes the skin, leaving it incredibly soft and smooth. Soap-free.

Therapeutic Lotion (1.6 oz.)

Treats acne with 5% benzoyl peroxide without over-drying the skin. Existing blemishes are healed quickly and efficiently, and future blemishes are prevented, leaving the skin clear and healthy.

Therapeutic Moisturizer (1.7 oz.)

Contains non-comedogenic glycerin to moisturize chapped, uncomfortable skin. It provides protection from cold climates and wind, helping to keep the skin from becoming cracked and dry. The skin is left protected, moisturized, soft and comfortable.

Ingredients

Salicylic Acid 2%. Serum Gel: Benzoyl Peroxide: 5%

Normal To Dry Skin System

STEP 1
Daily Care Foaming Cleanser

•Wet face with warm water.
•Dispense a dime-sized amount of Cleanser into the palm of your hand.
•Gently massage Cleanser over entire face.
•Avoid getting Cleanser in eyes.
•Rinse skin thoroughly and pat dry.
•Wait 10 to 15 minutes to allow skin to dry completely before applying Therapeutic Lotion.


STEP 2
Therapeutic Lotion

•Apply one pump of Therapeutic Lotion to fingertips.
•Apply evenly over entire face; avoid getting near eyes or in nose and mouth.
•Wash hands after applying but do not wash medication off face.
•Allow Therapeutic Lotion to absorb completely before applying Therapeutic Moisturizer.
•People with sensitive skin may feel temporary tingling or stinging during the first week of usage, which can be minimized by reducing the frequency of application until the skin has acclimated.
•Therapeutic Lotion contains benzoyl peroxide which may bleach hair or dyed clothing.
•Use once daily or as directed by a physician.

STEP 3
Therapeutic Moisturizer

•Apply with fingertips to face.
•If going outside, use a sunscreen after Therapeutic Moisturizer. Follow sunscreen directions for application.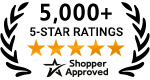 Why Choose Us?
We will give you our VIP 5 Star Customer Service.
You earn Rewards Points for every dollar you spend.
You earn Rewards Points for referring your family and friends.
Our site is hosted by Yahoo! that uses the highest encyption available to protect your information.
We usually ship your order the same day if you order by 9:00 AM Pacific Monday through Friday.
We give you free shipping when you spend $48 or more on your beauty products.
Your order usually arrives within 2 - 5 business days.